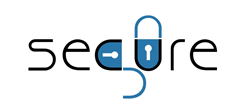 Although Anonymous attacks on the Polish government (and others as well) have been the dominating topic of IT security news in Poland for quite some time, hacktivism is not likely to be the only highlight of this year's SECURE Conference. While security researchers, CERTs and law enforcement are becoming increasingly more efficient in taking down botnets and mitigating financial frauds, miscreants are not idling. They continue to develop and improve their techniques as proved by peer-to-peer mechanisms used in new variants of Zeus. Mobile devices are also becoming a more frequent target than before. The goal of the SECURE Conference is, as always, to gather reliable information about everything that is actually current and meaningful in IT security. We always value input of experts and practicioners with first-hand experience. If you are one of them, this invitation is for you. Conference website: http://www.secure.edu.pl/en/
This year SECURE will continue as an international conference, with a high professional level and current topics ensured by CERT Polska – the incident response team within Research and Academic Network NASK in Poland. SECURE is dedicated entirely to IT security and addressed to the administrators, security team members and practitioners in this field. Particular emphasis is on practical solutions, latest trends in countering threats as well as important legal issues. Participants have an opportunity to gain the latest knowledge, improve their qualifications and exchange experience with experts.
SECURE 2012 will be held on October 23-24 at Copernicus Science Centre in Warsaw, Poland, focused around four main tracks:
technical – practical aspects of implementation and integration of security solutions
organisational – new trends in attacks, threats and their mitigation
legal
Security 101 – a chance to gain or fill gaps in IT security basics
FULL PRESENTATIONS
We are looking for speakers willing to deliver a talk covering one or more of the following subjects:
malware analysis, including viruses, worms and botnets
monitoring of network threats
intrusion detection
innovatory honeypot and sandbox applications
security of smartphones and other mobile systems
security events visualisation
Advanced Persistent Threat attacks
cloud security
security of IPv6
VoIP security
security of SCADA systems and control networks
early warning systems
incident handling
standards for security incident data exchange
DDoS attacks and their mitigaion
evaluation of efficiency of known tools in new attack scenarios
open source security tools
protection of online identity
threats from user-generated content
steganography in telecommunication networks
human factor in computer and network security
Polish and European law in regards to computer and information security
law enforcement tasks in regards to computer and information security
research projects in the area of computer and information security
international cooperation in the area of computer and information security
public-private partnership in the area of computer and information security
Important facts
proposals for presentations should be submitted via email to [email protected] and should include the title of presentation, its abstract and short bio of the author, mentioning former conference talks where applicable
time for presentation: 45 minutes, including q&a
commercial presentations will not be accepted
all materials should be submitted in one of the following formats: OpenOffice, Microsoft Office, PDF
slides of presentations will be made available to all participants in an electronic version unless strictly prohibited by the speaker
authors of accepted proposals will receive full conference package (workshops not inclusive), but they are responsible for their travel and accomodation
Important dates
Proposals submission until: June 4, 2012
Acceptance notice by: July 2, 2012
Presentation submission by: October 8, 2012
WORKSHOPS
Experts and companies are welcome to send proposals of workshops for SECURE Hands-on taking place on October 22, 2012. The workshops should be planned for approximately 7 hours in hands-on formula. Proposals must be submitted no later than May 7, 2012. Specific terms will be negotiated individually with selected authors.
LIGHTNING TALKS
We encourage participants of SECURE to share their thoughts. One of the conference blocks will include lightning talks, allowing everyone to talk briefly about their projects, works, ideas or problems. Everything goes, as long as it touches IT security.
Important facts about lightning talks:
maximum time for a talk is 5 minutes and total time for all talks will be limited
application for a lightning talk can be submitted at any time after you have registered for the conference; this can be done early, by sending an email to: [email protected], or during the conference
the organisers reserve the right to accept or refuse any lightning talk application
[/cert-lista]